The wings system is simple. There are six ranks- green, blue, purple, gold and orange (from worst to best). The better quality the wings are, the harder it is to obtain.
Black MarketEdit
The Black Market is a favor store which offers you a quest on a daily basis. There are 4 NPCs located at various locations around Nuanor and will each offer you a quest. These quests become available at levels 35, 45, 55 and 65. By completing these quests you can increase your favor with the Black Market, which will in turn allow you to raise your card type with the faction.
Doing your favors for various factions are highly important for obtaining access to purchasing crafting materials, quest items and cosmetics - the more favors you do the higher your standing goes with the specific faction.
The Black Market offers you a chance to purchase Starlight Dragonfly Wings by obtaining 12 different Dragonfly Fragments from the other factions within Nuanor. You will need to boost your favor high enough to gain a gold card with the areas within Nuanor such as Sulan, Tidewater, Snowpine, Amanita Hamlet, Fort Whetstone and Sidus, while also increasing your favor with the Falmari, Ursid, Fox, Northern Wolf, Winged One and the Hyphaean races.
Fine FeathersEdit
Fine Feathers are materials which are needed for combining and advancing wings. You will need to purchase a Morph Featherstone from Osesenne Soorti in Sidus Ur. Next to him you will find a Winged One named Itaxstu Rosta, who will allow you to transform the Morph Featherstone and Fine Feathers into a pair of wings of your choice.
You can obtain Fine Feathers by salvaging wings which are blue quality or higher or by opening Spirit Feather Boxes.
Wings Series Edit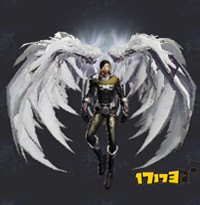 Wings: VolleyEdit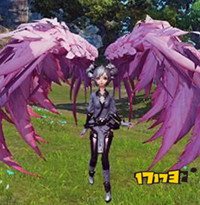 Wings: Spread UpwardEdit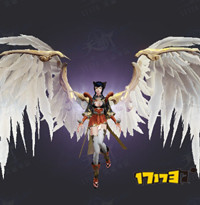 New Wings: FeathersEdit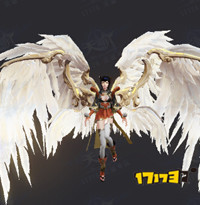 New Six-Wing FeathersEdit
Dieyi series of Colorful Butterfly WingsEdit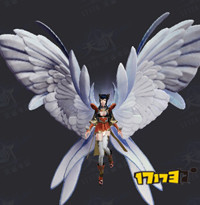 New Butterfly Wings: Day YenEdit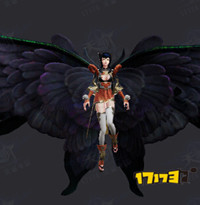 New Butterfly Wings: Night AwayEdit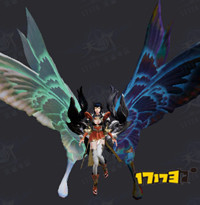 New Butterfly Wings: AstrotechEdit
Butterfly Wings: CLSEdit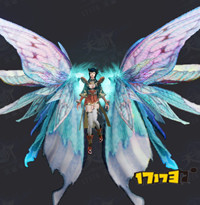 Elf Wing series 

light facial elves wings

Edit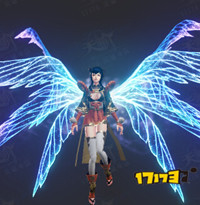 Wizard: VoicelessEdit
Dragonfly Wings series 

small fresh style dragonfly wings

Edit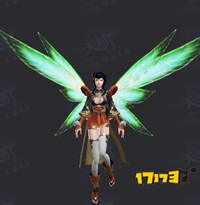 Dragonfly: Fei Ye (green dragonfly)Edit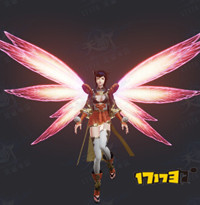 Dragonfly Early Heart (red dragonfly)Edit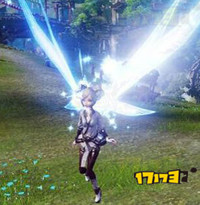 Dragonfly: Star (blue dragonfly)Edit
Mechanical wing series 

of cool technology + metal combination

Edit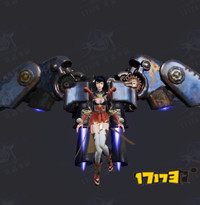 Particle Propulsion Device X4Edit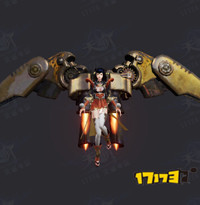 Particle Propulsion Device X4SEdit
Particle Propulsion Device X4CEdit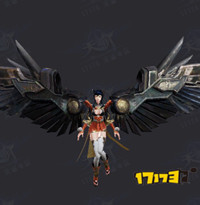 Black Gold AngelEdit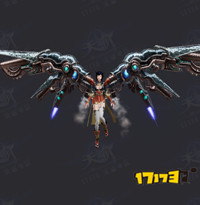 New Coldness Broken GunEdit
Bone-Wing series 

of death and killing breath oncoming

Edit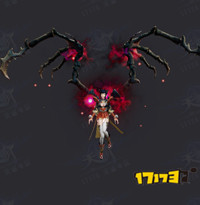 Bone Wings: Deep FireEdit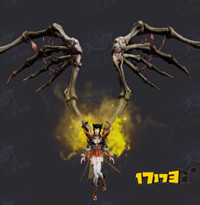 New Wing Bone: YellowEdit
Dragon Wings series 

Magic Dark Wind, mysterious and rough

Edit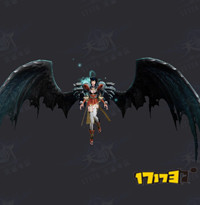 New Dragon Wings: NetherEdit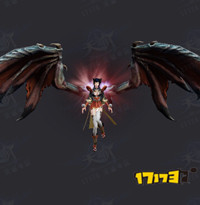 Dragon Wings: DeathEdit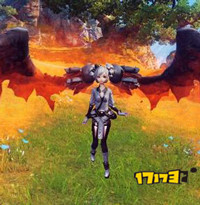 Denon FirewingEdit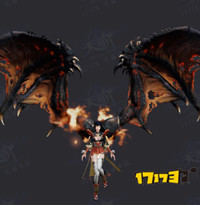 New Dragon Wing: BiriEdit
Tianyi series 

brilliance of distinguished Wings

Edit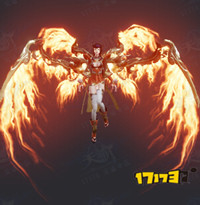 Nirvana TianyiEdit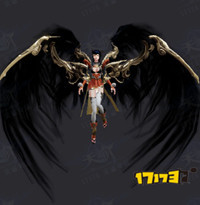 Night SurfingEdit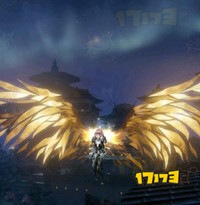 1288 wings essence of the feather stone * 1 (10W cloud currency)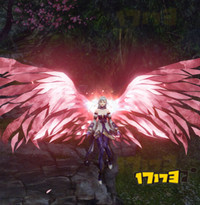 Flower QiangEdit
1288 wings essence, of the feather stone * 1 (10W cloud currency)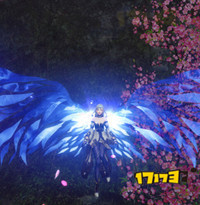 1288 wings essence, of the feather stone * 1 (10W cloud currency)
God-Class Wings 

wing king, rare

Edit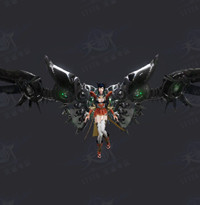 Black gold F-15Edit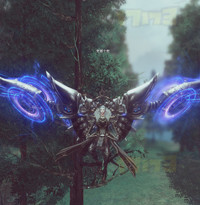 Lord God WingsEdit